17 September 2014 — Job Update

To everyone who applied for the job at the studio: Please be patient. My sincere apologies that it takes me so long. I will get back to the people I saw or been in touch with. I am just incredibly busy. Basically too busy to make up my mind who will be helping me to be less busy (if you know what I mean).
16 September 2014 — Installing Signage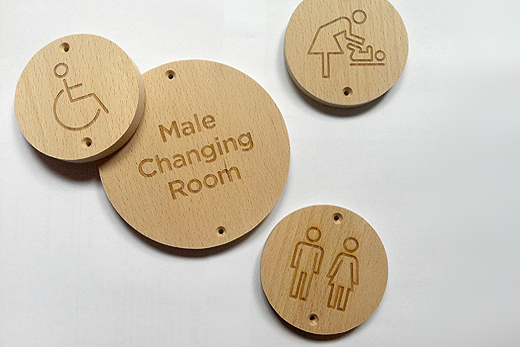 For some reason it always gives me great pleasure to design toilet signs and coming up with some little variation on the classic Otl Aicher male and female pictograms. Today I installed some cute simple wooden signs at The Life Centre.
27 August 2014 — Thanks Guys!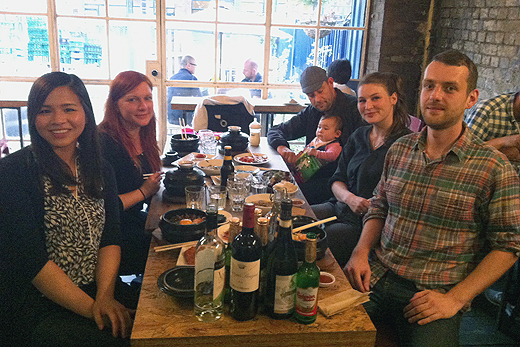 Today we all went for Korean food as it was Thaos and Stewarts last day at the studio. Thao is going back to Germany and Stewart is chilling out for a while. Thanks for your hard work, you will always be part of the extended Mind Design Family. It feels a bit empty in the studio but also a good time to build a new super team.
22 July 2014 — Join a winning Team!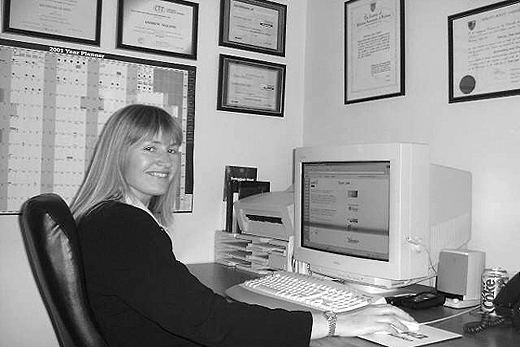 Well, that rare event which only occurs once in a million years is happening again: we actually have a real job to offer, properly paid, no internship, serious responsibility. However, we have to be very, very, very picky. Please read the detailed description here before applying.
11 July 2014 — Belle Epoque in Progress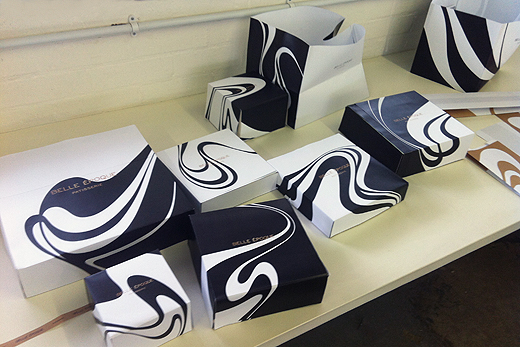 The redesign of Belle Epoque is coming along although nothing has been produced yet we made lots of dummies. The key element of the overall design will be the Art Nouveau inspired packaging which is going into production next week. Next week we are also shooting the images for the new website which we are working on.
06 July 2014 – Belle Epoque opening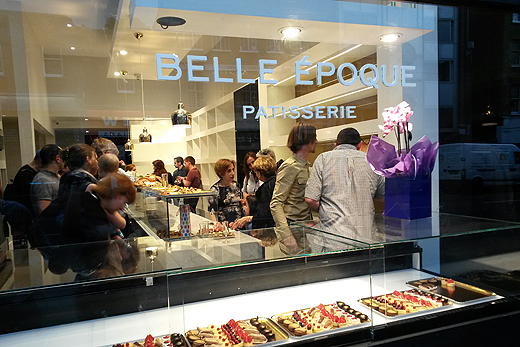 Yesterday we went to the soft-opening of Belle Epoque, a new Patisserie we are designing. Their beautiful cakes will be available from today on Upper Street in Angel but our design, especially all the different cake boxes, needs a bit longer to arrive. It will be ready for the official opening. So far there is only a simple logo in the window and even that needs to be replaced. The lamps we picked look good though.
Werkschau 2014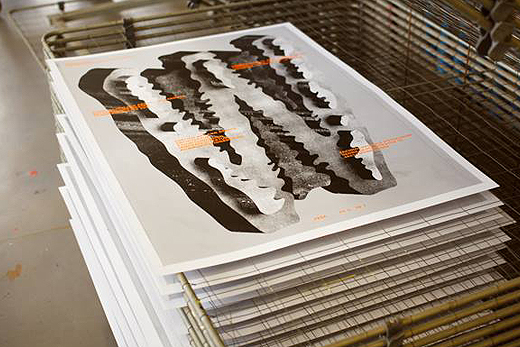 The Werkshau (degree show) at the FH Düsseldorf, where Holger is teaching takes place again. The poster and exhibition graphics were designed by Holgers student Tobias Textor. Its on from the 10th to the 12th of July. If you are in Düsseldorf come and see it.
19 June 2014 — Degree Show Time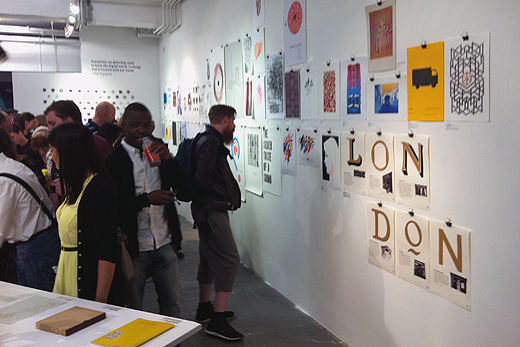 Holger went to the LCC degree show where he helped one of the students, Lara Cecile a bit with her project on Peter Hardwicke, one of the last remaining proper London sign writers. Also good to go back to the RCA and see show there. Difficult to find any graphic design in a more traditional sense though.
15 June — 3 days / 3 nights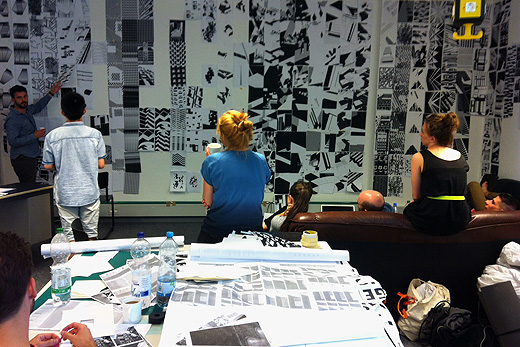 Holger just came back from a workshop at the University in Düsseldorf which he run together with his friend, the Swiss designer, Martin Stoecklin. Over 3 days and 3 nights a group of 25 students worked on a book of abstract designs inspired by brutalist architecture.
03 June 2014 — Talking in Bielefeld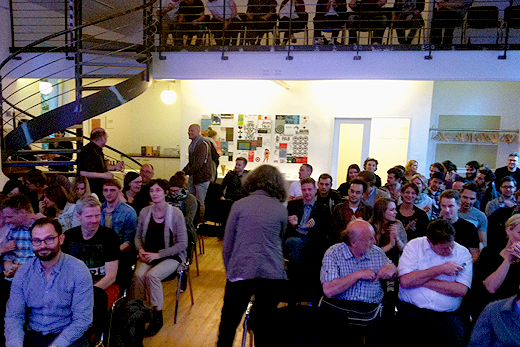 Today Holger gave a small talk in Bielefeld, Germany on the subject of Storytelling in Corporate Design. It look place in a really nice location, Haus Wellensiek which is connected to the university. It was also nice to see some old friends and former fellow students from the University of Essen which is not too far away.
1 2 3 4 5 6 7 8 9 10 11 12 13 14 15 16 17 18 19 20 21 22 23 24