28 March 2011 — Dear Japan

Friends at CSM organized another fund raising event to collect money for the Save the Children Japan tsunami appeal. They are selling beautiful hand made postcards. Or you can order/donate online.
25 March 2011 — Grafik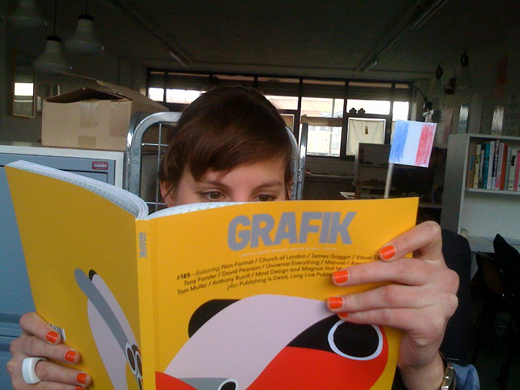 Grafik Magazine wrote a very good article about our studio and the work we are doing. Only one tiny mistake we found. Claire is not 'Anglo-Egyptian', she is entirely French (and was only born in Egypt). However, she supports the democratic uprising in her newly adopted mother country.
18 March 2011 — Please Help!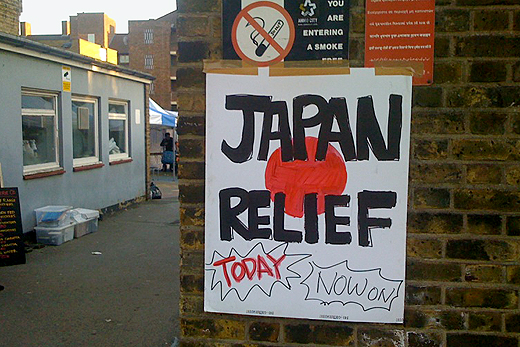 Our studio always had strong connection with Japan and we are shocked and saddened by the catastrophe that hit the country. You can donate directly to the British Red Cross from this link. Or if you are around Broadway Market next Saturday (March 26) come to the schoolyard opposite London Fields where Japanese friends run a Japan relief jumble sale stand.
3 March 2011 — Studio Cookbook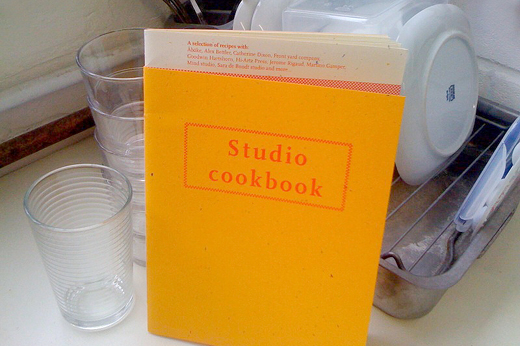 Today we received a copy of the beautifully designed and printed Studio Cookbook by Ken Kirton. You can (and should) by your copy here and learn how to cook proper Swiss cheese fondu.
22 February 2011 — Visit from Canada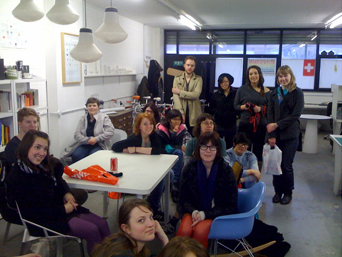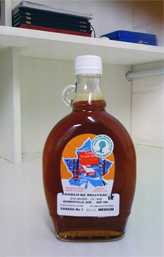 Today students from the University of Alberta in Canada visited our studio. Their tutor brought us a bottle of proper Canadian Maple syrup as well. Thanks Aidan!
16 February 2011 — Belmacz Shop update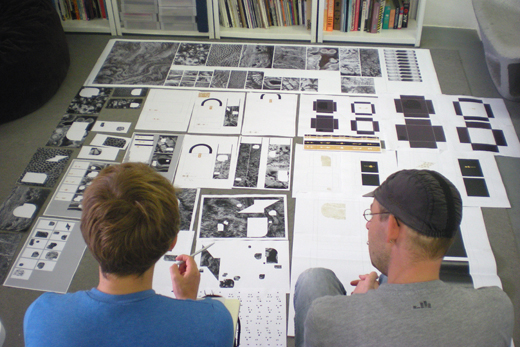 Since late summer 2010 Craig and Holger are working on the Belmacz shop and overall redesign of the identity. The identity is now finalized but the shop is not. However, we have already put up some work-in-progress images in the identity section and hopefully the shop will be opening within the next two months.
04 February 2011 — Book Launch at The Finnish Institute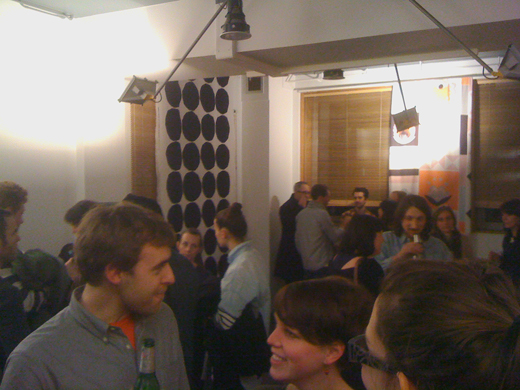 Today we went to The Finnish Institute for the launch of 'Common Interest: Documents' a new design book by our friend Emmi. It shows some of our work among other great projects. You can buy the book here. Its worth it.
02 February 2011 — Back to Basics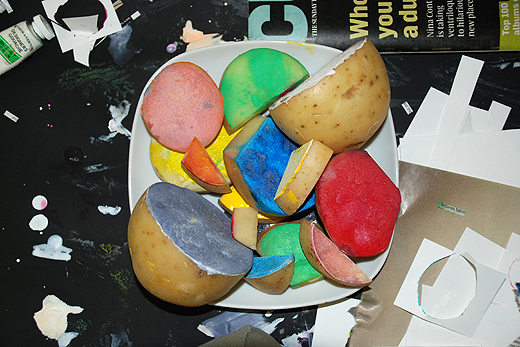 Today we switched off the computers and turned the studio into a little arts and crafts workshop trying out potato stamps. We are working on a new restaurant project so there might be some food-related logic in this.
31 January 2011 – Another D&AD Award deadline missed

Today, despite receiving calls and e-mail reminders, we purposefully missed another D&AD Awards deadline and happily remain a non-award winning design practice. We also missed the TDC, ADC, Red Dot and all the other award deadlines and concentrated on work instead.
29 January 2011 — Mine Spotting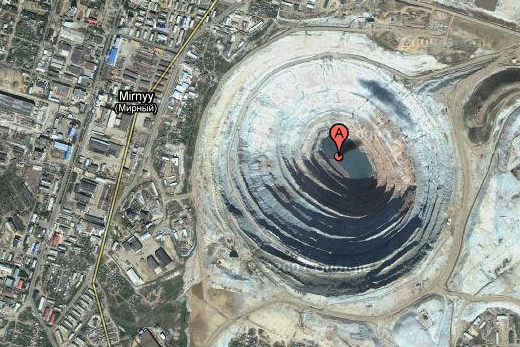 While working on the design for the first Belmacz jewellery shop Holger has developed a rather worrying obsession with spotting diamond mines on Google Earth. Images of those massive holes in the ground (like this one for example) will be part of the shop interior.
1 2 3 4 5 6 7 8 9 10 11 12 13 14 15 16 17 18 19 20 21 22 23 24 25 26 27 28 29 30 31 32 33 34