12 August 2013 — Type Casting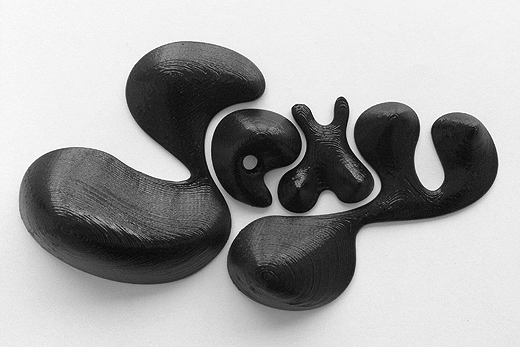 We are taking part in Type Tasting, an exhibition of words that describe London. The show will be at the V&A as part of the London Design Festival. Our chosen word is 'Sexy'. London is Sexy. A good excuse to experiment a bit with digital 3d printing. Luckily our intern knows how to use the 3d software. We opted for a super shiny gloss surface.
02 August 2013 — Romilly Leaving Drinks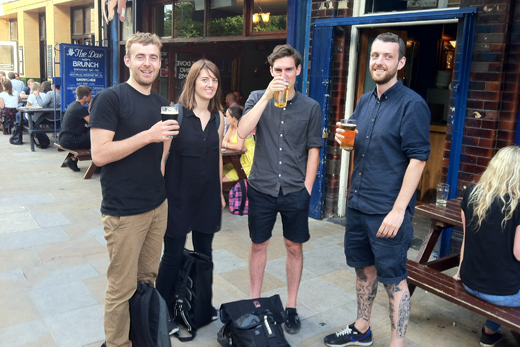 Today was Romilly's last day at the studio. Stewart is taking over from him. We celebrated at the Dove and Craig came along too.
21 July 2013 — Coming Soon: Feral Sphere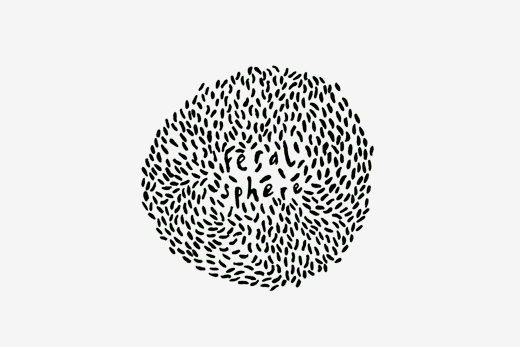 We are working on the identity for the new fashion label 'Feral Sphere' which should be finished very soon. Our design is inspired by Japanese Shinto spirits and the ghost in Lost. As usually there are many 'logo' versions (and they all have Japanese names).
20 July 2013 — Jumble Sale Continues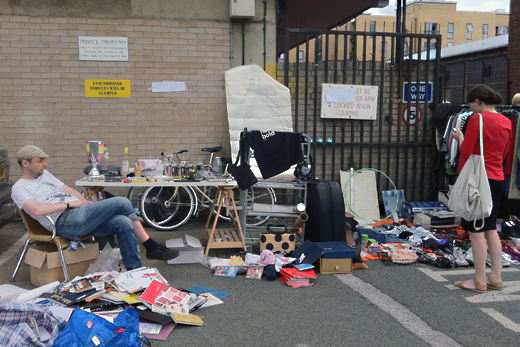 Today the jumble sale continued outside in front of the studio. Everything that didn't sell went into the skip. We have a nice clean studio now and made enough money to buy a brand new Dyson hoover to keep it that way.
18 July 2013 — Cupkake on The Apprentice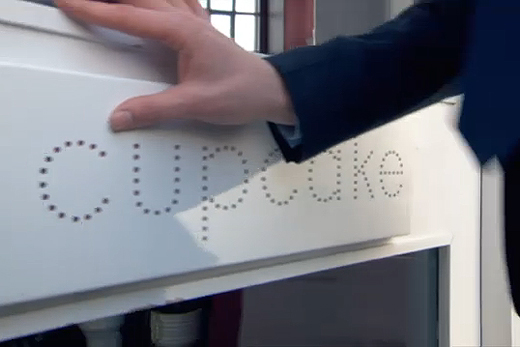 Again our work was shown on The Apprentice. In 2011 they went to Circus for a treat. This time it was Cupcake. The final of the popular show was also a brilliant example of what is happening more and more in the world of branding nowadays. This type of entrepreneur used to come to us for the design of their identity, now they often think they know it all themselves. The results, as we saw, are usually terrible. Both brand identities featured were an absolute disaster but everyone was eager to point out how much they know about branding (do they really?). The winner, Lea, even said "I like boring". Funny enough that when it comes to her own medical business she would only work with highly trained and qualified doctors. Question is why wouldn't she apply the same standards to her design?
18 July 2013 — Upcoming Talks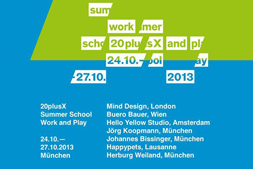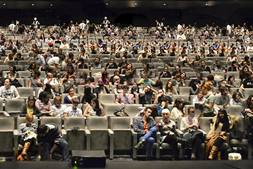 The 20PlusX summer school in Munic, Germany is back on again and Holger will be talking there on Thursday the 24th of October as well as running a workshop. A week earlier on the 18th of October he will also be talking at the Selected D conference in Bilbao, Spain.
17 July 2013 — Werkschau 2013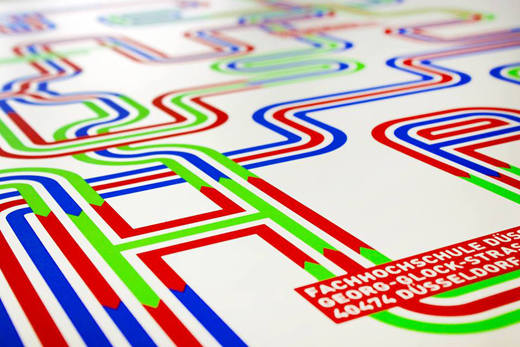 We have been so busy that we forgot to mention the degree show at the FH Düsseldorf, where Holger is teaching. Its over now unfortunately. The poster and exhibition graphics were designed by Holger's student Thanh-Thao Tran. His other students that deserve a mention are Marielle Neumann with her movie about mermaids, Florian Mecklenburg who designed a new magazine, En Bloc based on dialogue, as well as our ex-intern Adrian Meseck with his documentation of the local 50's and 60's advertising ageny Troost. Congratulations!
15 July — Must See Educational Video

This is so good it had to be on our news page. Could every client please watch it before commissioning us! For further education please also watch this one.
13 July 2013 — Big Studio Jumble Sale on now!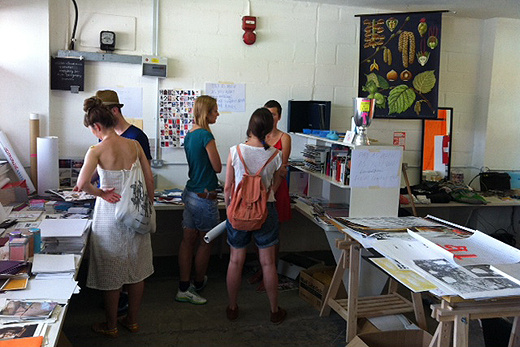 Come along to our big studio jumble sale. Its on today and tomorrow only!!! Everything must go. Super cheap or pay what you want!
28 June 2013 — Big Studio Jumble Sale coming up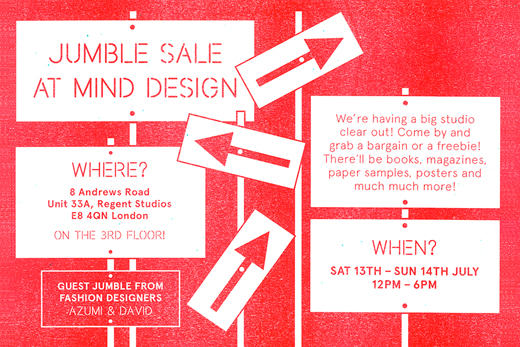 We spent the past few months sorting out the studio. Now we are selling or giving away everything we don't really want to keep anymore: books, prints, samples, equipment, etc. Please pop in and visit our big Jumble Sale and freebie give away on Saturday the 13th and Sunday the 14th of July. The Jumble Sale will be joined by our friends from the second floor Azumi and David (A'N'D).
1 2 3 4 5 6 7 8 9 10 11 12 13 14 15 16 17 18 19 20 21 22 23 24 25 26 27 28 29 30 31 32 33 34